(C) ALL Copy writes reserved Graphics, text, photos or design may not be copied without permission.
SHERMAN-RANCH
German Shepherd Breeder offering
Exceptional German bloodlines
Strong, Sound, Beautiful Puppies Trained German Shepherds &
Stud Service
Holistic Pet and Home Products
German Shepherd puppies California Nevada Idaho Washington Colorado Alaska Utah Montana
This is paragraph text. Double click here to edit and add your own text.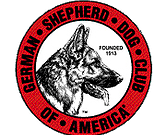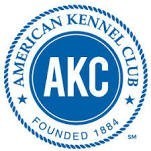 This page is under construction
541-281-6829
sherman134@aol.com
Title. Double Click Here.
TBug Repellent Recipe from

www.Sherman-Ranch.us




Ingredients:




1 Large good empty spray bottle




(feed store horse type best)




Equal parts following terpenes/oils:




Citronella or orange oil




Clove oil




Eucalyptus oil




Peppermint oil




Some mouthwash or rubbing alcohol and water




How to fill and mix:




Filling the bottle approx. ¼ to 1/3 full of




Equal parts of the above terpenes/oils Those combined will fill the bottle approx. ¼ to 1/3 full.




Then add approx. 1 to 2" mint mouthwash or splash of rubbing alcohol.




Fill remaining portion of bottle with WATER.




Shake well with each use. DO NOT spray near eyes. If putting on ears or eyes back spray on your hand then rub into the coat do not get in eyes. Also, on humans same be careful of eyes etc. and direct sun as you may get sunburn. Oils or terpene ingredients are available online for a more reasonable cost than health stores.




This is in no way medical advice or other it is my personal use for a non-pesticide bug repellent for my animals and family and friends. It can also be sprayed around buildings and doorways etc.


tle. Double Click Here.