SHERMAN-RANCH
German Shepherds
Purebred German Shepherd dogs for sale
Sherman-Ranch German Shepherds
Exceptional German Bloodlines
ELITE German Shepherd Puppies
Started/ Trained German Shepherds,
German Shepherd STUD service.1 00% German line german shepherds. German Shepherd stud dogs, trained german shepherds for sale california, trained germena shepherds for sale oregon, protection dogs, trained protection dogs California, Oregon
Looking for a great working companion or family dog. Wanting your special SHERMAN-RANCH German Shepherds or puppy?
Send an email request with a bit about yourself
example: name, location, age group, price range,training level and purpose of dog you are interested in
I am happy to provide you with more information
I look forward to hearing from you.
CALL this website is not always up to date.
541 281-6829 sherman134@aol.com Oregon USA

Puppies available thru out the USA and Canada
Safe air shipping and personal delivery options available
t.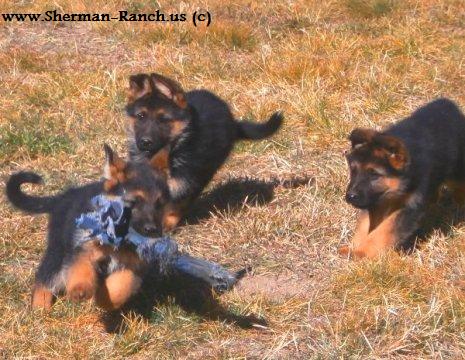 Reservation list open. CALL me.
Typically for puppies like these 2300+
Confident, upbeat working prospects for the many venues of dog training they excel in.



ALWAYS LOVING COMPANIONS FOR LIFELONG HOMES
High food, scent and play drive good prey and strength.
Happy willing working dogs
Typically puppies like these are in the 2300+ range
Please call for current availability as the site may not be up to date
Typically for puppies like these 2300+
Ty
+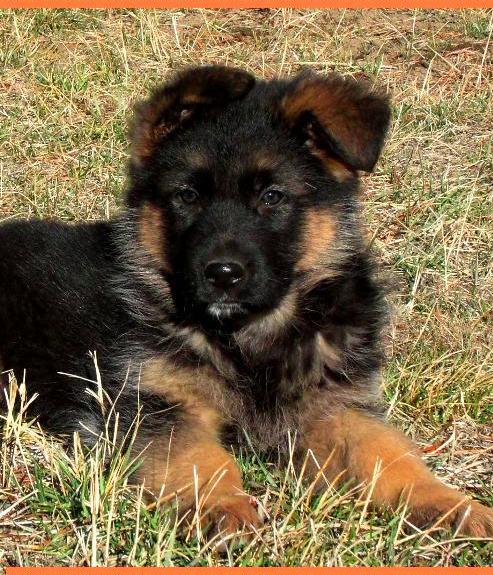 Trained Adults are occasionally available or we may be able to refer you to someone with appropriate adults. Typically 3500+ If you are looking for a rescue this is not a rescue dog.