Purebred German Shepherd dogs for sale
Sherman-Ranch German Shepherds
Exceptional German Bloodlines
ELITE German Shepherd Puppies
Started/ Trained German Shepherds,
German Shepherd STUD service.1 00% German line german shepherds. German Shepherd stud dogs, trained german shepherds for sale california, trained germena shepherds for sale oregon, protection dogs, trained protection dogs California, Oregon
SHERMAN-RANCH German Shepherds
Strong, Sound, Beautiful
German Shepherd
Puppies, Started pups,
Trained Adult German Shepherds
Personal protection dogs
Looking for a great working companion or family dog. Wanting your special SHERMAN-RANCH German Shepherds or puppy?
Send an email request with a bit about yourself
example: name, location, age group, price range,training level and purpose of dog you are interested in
I am happy to provide you with more information on currently available German Shepherds. Feel free to write and/or CALL
I look forward to hearing from you.
541 281-6829 sherman134@aol.com
t.
STARTED/trained pup
Usually in the aprx 4-6+ month age group. training, breed prospects occasionally available depending on age and training levels Pick pup from our only litter this year available to right match homes
Macho/Vandals ZGypsy von der Sherman-Ranch OFA H/Ey like these 2500+
GREAT AGE For working homes and active families, or those wanting get a pup past the *just* weaned age and get out and DO . Started Puppies have a nice heads up with verbal commands, leash work and obedience work. Gun, noise and surface exposures. they have exposure to Crate training, will also kennel, and of course potty training. and house manners are taking place. All work is age appropriate this is not a fully trained dog, but a puppy with great imprinting, exposure and more focus. All our dogs are Raised with kids, animals and livestock. Puppies have natural scent and other drives intact for working training prospects. At this age you will also see more presence and quality in conformation development potential, type and personality. this is NOT a trained dog but a pup who has been given a great head start.
Call for current availability this page is not always updated immeadiatelyervices are also sometimes available for your pick pup from litter at an additional rate of 250 per week past the origional pick up date ( 250 per week) Typically for puppies like these prices start at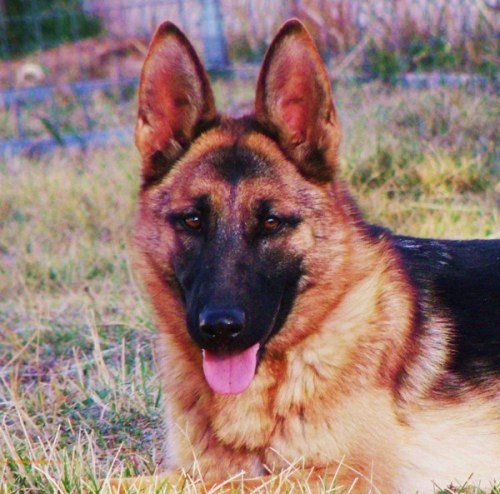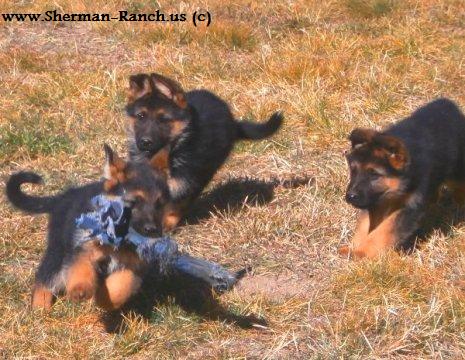 German Shepherd PUPPIES CALL for info on time line availability.

typically puppies like these 2100+/E
Confident, upbeat working prospects for the many venues of dog training they excel in.



ALWAYS LOVING COMPANIONS FOR LIFELONG HOMES
High food, scent and play drive good prey and strength.
Happy willing working dogs
Prices typically start at 2300+
and do not include shipping handling or other options
+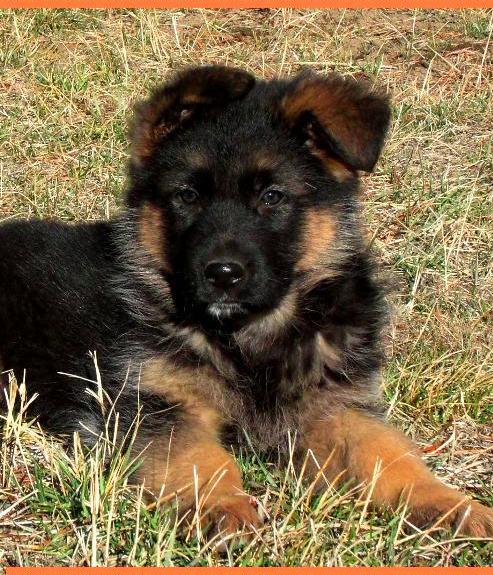 Trained Adults are occasionally available or we may be able to refer you to someone with appropriate adults. Typically 3500+ If you are looking for a rescue this is not a rescue dog.