PROVEN world class German Import bloodlines
V SCH3KKL1 Graf v Falkenaue
German Shepherd PUPPIES here now at Sherman-Ranch
german shepherds for schutzhund, schutzhund quality german shepherd puppies, agility dogs, german shepherds herding sheep, german shepherd stock dogs, ranch dogs, cattle dogs
Call or email us for info on current or upcoming
German Shepherd Puppy litters.
Confident, upbeat German Shepherd Puppies
Raised in a clean, loving, productive environment
Robust healthy brood stock I breed and keep from

Geared to produce proper type and temperament
Top prospects for the many venues of training
they excel in including
Schutzhund, conformation show, search and rescue dogs,
herding dogs, agility dogs,
Rally, dock diving, service and protection dogs,
ALL puppies are from generations of Vigorous Robust German bloodlines
Current on health vaccinations , deworming,
Temperament tested including gun sureness testing And of course.
Family raised with pets, kids and livestock
ALWAYS available for LOVING Life Long homes.
CALL
Puppies like these are typically 1800+ depending on many things including litter, options such as breeding, non breeding, shipping, breeders etc.
.German Shepherd Puppy LITTERS at SHERMAN-RANCH
Fatherd by V SCH3 KKL1 Graf v Falkenaue aka Johnny
Son of VSCH3KKL1 Bessie v.d. Falkenau
grandson of VA5(N)SCH3 NUCH Pacco v Nadelhaus
and VA SCH3KKL1 Ando v Altenbergerland Graf ismy friend in Northern CA.
Interested in a Quality
German Shepherds bred for health, type and temperament.?
Awesome German Shepherd puppies available
Reservations for awesome SHERMAN-RANCH PUPPIES =
Deposits are accepted on a first come first serve deposit for gender of choice.
Starting services / training available upon request
on your pick puppy.
Reservations recommended
Puppies from litters go on AKC limited registration Full Registration Prices vary depending on litter, age, training level etc. Older pups or dogs previously with a full registration going to new non breeding homes will not be given the full registration breeding certificate as you are NOT breeding.
Call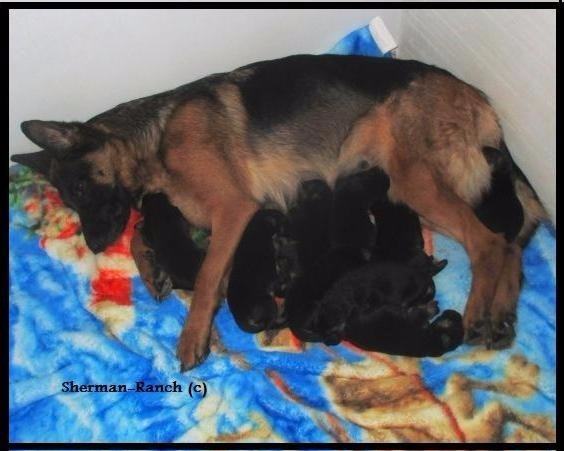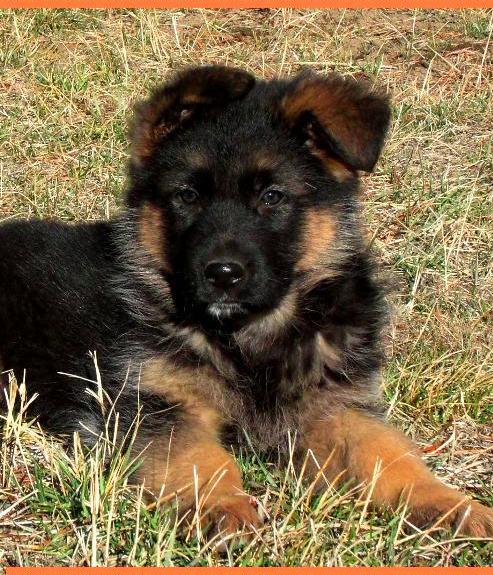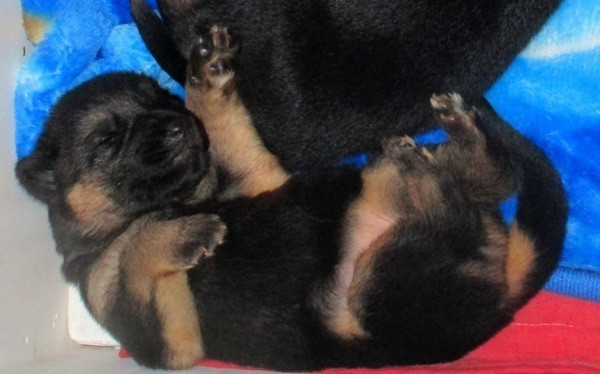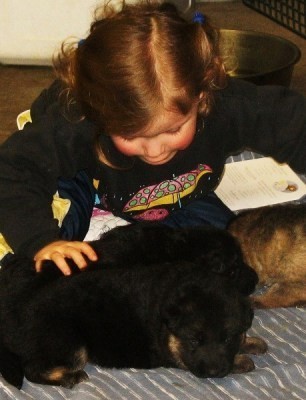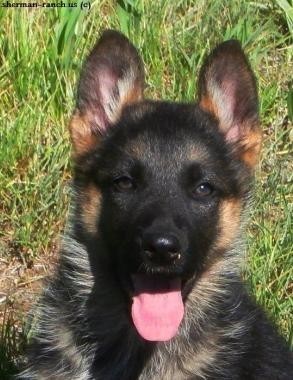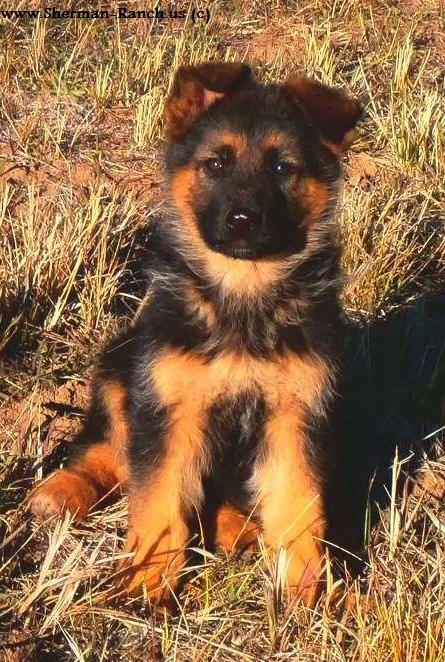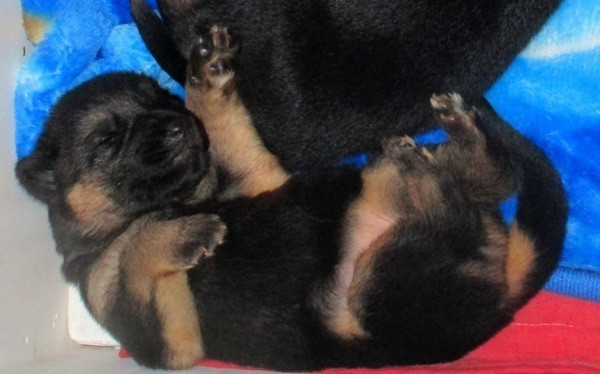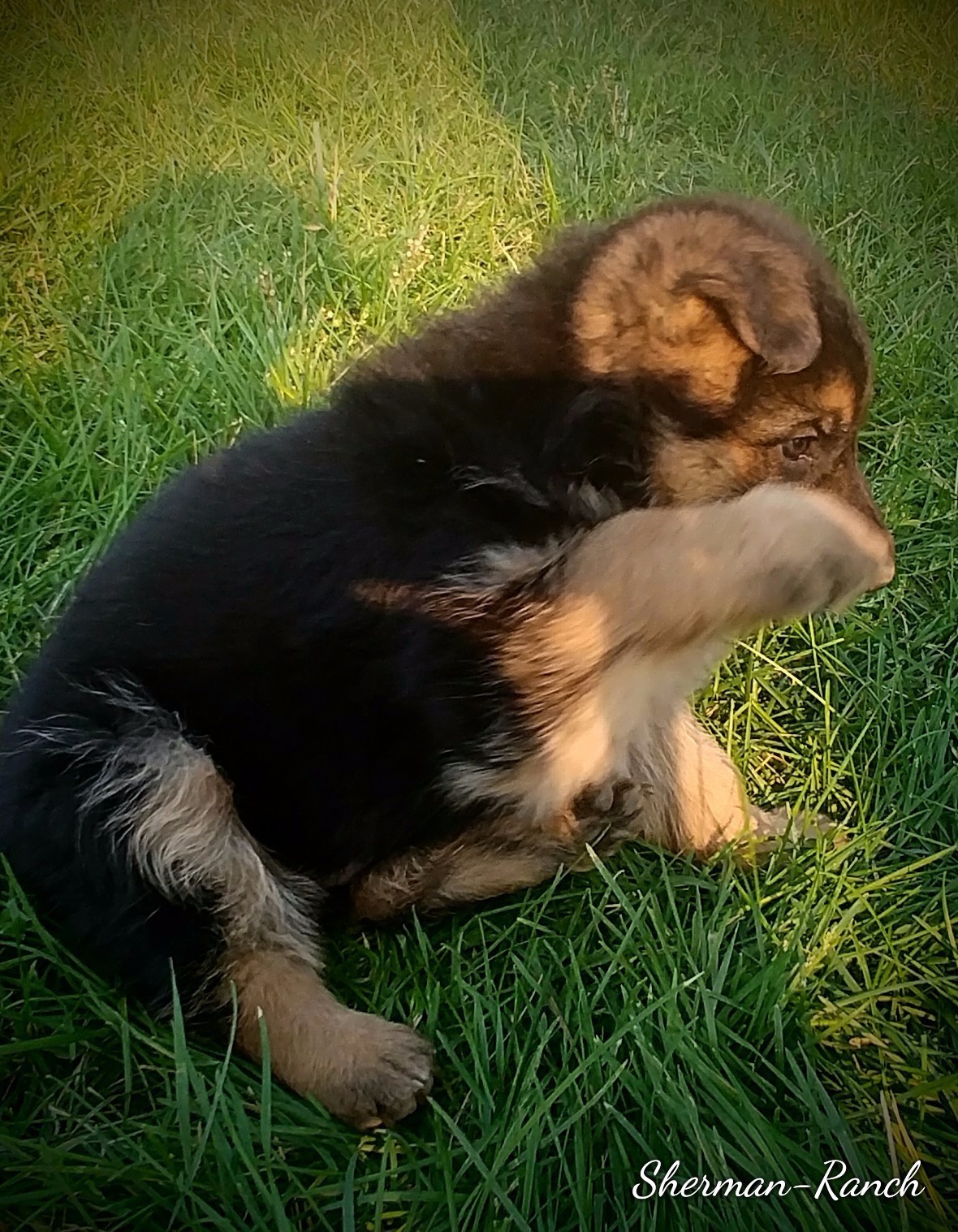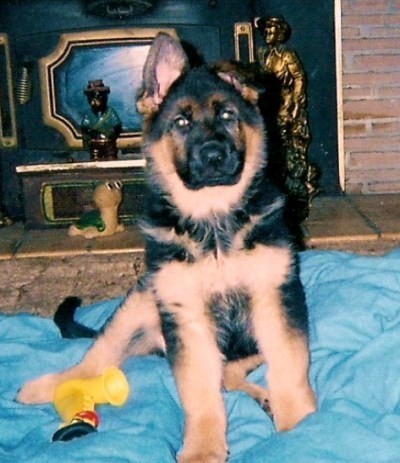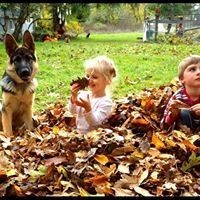 SHERMAN-RANCH
Breeding outstanding German Shepherd puppies in Oregon USA. Strong-Sound-Beautiful German Shepherd dogs
Proper temperament suitable for training and loving active homes.



German Shepherd puppies

for sale
Exceptional German bloodlines
Spirited with the right bit of

s

ass