If you are looking at purchasing a 12+ month or older young adult German Shepherd or Adult German Shepherd please send your inquire Purpose for dog, lifestyle needs, gender of dog prefered, interest in certain training, price range and options you desire.

Home security dogs, protection dogs, German shepard importing services, German Shepherd imports.
Call us at:
541 281-6829 PST

Sherman134@aol.com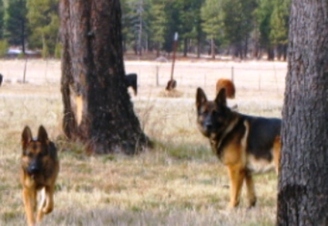 Offering top German Bloodline
ADULT ​German Shepherds
Well bred, balanced German Shepherds

Family German Shepherds,

Trained Adult German Shepherds,

Schutzhund titled German Shepherd dogs for sale
BALANCED German Shepherd dogs
For protection and loving, loyal companionship!

protection dogs, schutzhund titled dogs for sale
Protection


German Shepherds for Schutzhund,, show, Home Security dogs, Personal protection, Family protection dogs, Loving companions .
DO YOU KNOW


That even the most expensive or complicated security systems can be by passed or fail ?

That having a weapon in the event of a crime or attack can often be used AGAINST you?

Owning a well bred dog with training is more likely to help you in the event of an attempted invasion or attack then other methods.
Protection dogs, security dogs, executive family estate dogs,
German Shepherd breeders California, German Shepherd breeders Idaho, German Shepherd breeders Colorado, German Shepherd breeders Michigan, German Shepherd breeders Kansas, German Shepherd breeders Texas, German Shepherd breeders

YOUR Sherman-Ranch German Shepherd dog is far more VALUABLE in keeping your home and family safe and secure compared to most security systems or weapons.

Statistics support that

DOGS ARE the BEST DETERENT

to many types of crimes, including home invasion or personal attacks.


German Shepherd breeders
www.SHERMAN-RANCH
.us
Strong, sound, Beautiful German bloodline
German Shephed PUPPIES, Started/Trained German Shepherds and German Shepherd Stud Service
True Balance of type and tempermentStarted and trained
Sherman-Ranch German Shepherds,
Breeding, training, loving the best in West German import bloodlines.

Strong, Sound, Beautiful German bloodlines.
Sherman-Ranch German Shepherds; impressive German Shepherds, with True balance of type and temperament,

Bred for superior temperament, discerning nature and loyal work ethic needed to serve and protect families and owners. We look forward to serving your needs.