Our
Holistic Pet Store offers you Premium Life's Abundance Gluten Free Pet foods,
Healthy pet foods, pet treats, supplements and more!
Quality, healthy, useful products for Pets, People, and training.
Exceptional dog and cat foods and products useful for
Professionals in Breeding facilities, Store fronts, home, ranch, barn and kennel.

Holistic pet food scalifornia, holisitc pet foods oregon, holisitc pet foods nevada, holistic pet foods idaho, colorado, gluten free pet foods, online pet food stores, online, natural dog food, natural pet foods, lifes abundance pet foods california, life's abundance premium pet food, safe pet food, healthy pet foods

.
Place Cat and Dog Food Orders Here
ENTER >>>
9

Online Pet stores, pet stores southern oregon, pet food stores oregon, pholistic pet food, natural pet food, natural pet products,pet allergies, pet food allergies, pet food reactions, best pet foods, healthy dog food, healthy cat food, pet food stores southern oreton,
Our Holistic Pet Store

offers you the following QUALITY
Product lines all your Pet care needs. Enter below
or return HOME and hit the drop down menu on STORE for particular product lines/ and
Start your Shopping
To have me place your order you may email or call in orders

541 281-6829
LIFE'S Abundance Pet Products

.
Holistic, Premium Pet foods, NaturalPet and People products..
ALL our German Shepherds are reared on Premium Lifes Abundance pet food!
Our Family uses SEALOGIC..visit the site to learn more.
Shop by product above or Return HOME ,go to the drop down menu of the STORE your Shopping and product needs.

sherman134@aol.com
541 281-6829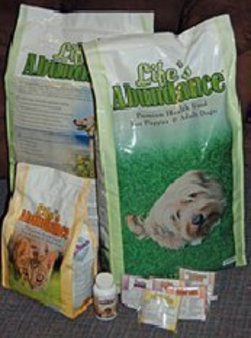 Putting a Premium on Pet Health:
Is this your first encounter with Life's Abundance?
Watch any or all of these short videos and the best-kept secret in the world of pet products will be revealed. It's time your dog or cat started living abundantly!