Adult German Shepherds, Trained German Shepherds and Puppies occasionally available.
Young Adult German Shepherds
Beautiful Robust Good drives and balanced.
Suitable training partner, protector, hiking buddy and always lifelong pal.
ALL dogs of all breeds and ages require ongoing training and activities for the life of the dog that obviously will change over time. Your first mission with a new dog is creating a bond and relationship.
Young, trained Adult German Shepherds dogs
Prices depend on variables such as age, options (staying longer, delivery needs) training, dog at hand etc.
Typically 4200+
Sherman Ranch can match you with the best German

Shepherd
Whether you're looking for:
German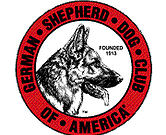 Strong Sound Beautiful Puppies.
Always focusing on proper temperament and trainability, innate drives, vigor, health SHERMAN-RANCH puppies' confident upbeat personalities for work show and always loyal companions. Check out the puppy page for more info.
Prices depend on variables such as litter options or, dog at hand Typically, 2300+
email call for inquire form and info
Reservations open soon for 2023 litter
Strong Bold Beautiful Male