As well as Geman Shepherd puppy litters; SHERMAN-RANCH
Occasionally offers started /trained German Shepherd puppies,
Young adult German Shepherds and trained adult dogs for lifelong homes.
2. Started Youngsters -- Young adult dogs typically 8 to 12 months
11 month MALE Loving now available B
Typical stallion type blakc/tan/red German line handsome boy. He will make an excellent companion and guardian for his family very loving loyal boy. Prospect for obedience, agility, tracking or possible club level boy/ and buddy. .High scent and food driven, Vaccinated, dewormed happy healthy robust. Has been socialized with the family and dog savvy kids 5 years and up along with other large dogs' feral cats black/ Started with normal vocabulary and imprinting training here sit off voran/ go on and watch me easy. Fully Crate trained or will kennel for age-appropriate time durations and, has age-appropriate house manners and / focus level beginnings. Started puppies and dogs have been with us since birth.
Prices depend on variables such as dog hand, options such as breeding non-breeding,
deliver and or shipping, 4100+
Plus, any options such as shipping
Those with serious interest send an email request for further info after filling the application and of course CALL
3. Adult German Shepherds Young German Shepherd dogs Imported German Shepherds.
Beautiful Robust Good drives and balanced settled in the home.
Good cook and has a fun sense of humor. House cats unknown.
Raised with other big dogs and kids as part of the family. Proper breed disposition discerning nature and loyal
Understand ALL dogs of all breeds and ages require ongoing training and activities for the life of the dog that obviously change over time. Your first mission with a new dog is creating a bond not enforcing commands SHERMAN-RANCH dogs are only available to lifelong active loving home. 7500+
Call CALL us for more info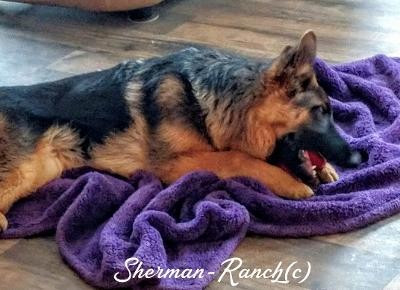 1. Started German Shepherd aprx 6months

O

regon Washington Idaho Alaska Nevada
Gorgeous upbeat boy now available
fill our application form out email/call for more info
CALL for info 541-281-6829 Prices depend on variables/options 3600+


.